I am an artist and storyteller that uses award winning art, design, writing and strategy to create digital experiences.
I currently consult as a creative strategist for Ridley Scott's new company, 3AM where I work on creating meta stories and supplemental story content for blockbuster films, such as the Martian. While with Fourth Wall Studios I helped to create a technology driven web series platform called Rides.tv which produced the Emmy award winning series Dirty Work. With Ignition, I participated in the creation of digital experiences for many studios including Fox, Paramount, Netflix and the SyFy channel as well as brands like Nike, NFL and Playstation.
Through the years I've created video game art for THQ, wrote and illustrated Heavy Metal Magazine's first webcomic, Gates and wrote a biopic on comedian Bill Hicks, currently in production.
Recently, I created an intellectual property that involved an Alternate Reality Game (ARG) that contained a multitude of branded content centered around an ancient cult. I  sold this IP to acclaimed author James Frey and it's being absorbed into the universe for his trilogy of books and movies called Endgame. In partnership with James Frey and Google, I am consulting in the development of the property within the the Endgame universe.
I am the artist of the CONSUME series, inspired by John Carpenter's THEY LIVE, which was covered on io9 and Comic Book Resources. To view the entire collection of pop culture's most deserving darlings, please to go the official CONSUME website.
I am the artist and writer of the acclaimed digital comic book,  Gates, presented by Heavy Metal Magazine as their first webcomic.
Gates, Book 1, in the Serpent Seed series, has received accolades in Wired magazine, MTVGeek, deviantART and many more comic book, entertainment, geek focused and music related websites.
At Catmonkey, I am currently producing a series of digital comics for Evergreen studios, as well as creating  The Serpent Seed, a cyberpunk rooted universe about the rise of a family that produces plant based organic technology and how it changes the world for good and bad. The series is a digital storytelling through comics, games, animation, video and more.
The Serpent Seed is also a  Motion Book series on the Madefire platform in cooperation with deviantART . The Serpent Seed, is a full spectrum narrative told through intertwining stories that transform today's social issues into visions of our world in the decades to follow. It is the first of its kind to be released on Madefire.
ART
In addition to the Serpent Seed, I have creatively worked on many projects such as;
•storyboards
•pitch concepts for advertising agencies
•video game art
•art for digital experiences
•magazine covers + interiors
•comic book covers + interiors
•book covers + interiors
•animation
•trading cards
•RPGs
•ARG's
•art + production design for events
+more
CATMONKEY STUDIO
I am the Founder and Chief Creative Officer at CATMONKEY.
CATMONKEY STUDIO is a storytelling studio that creates artistically crafted full spectrum narratives.
Please go to our website for more details.
Please go to The Serpent Seed website to check out our newest release.
MY CLIENT LIST
Google, Paramount, SYFY channel, Ignition, NFL, Fox Studios, Fox Consumer Products, Paramount, Nike, Rooster Teeth, Sony  Ignition, the Utopian Technology Foundation, G2 (Geometry Global), Heavy Metal, Fourth Wall Studios, The Shadow Gang, Team Zenyatta, Famous Monsters of Filmland, Mile 9, Han Solo Adventures (video game), Hero Games, Evil Hat Productions, Spacedog Entertainment, Breygent Marketing, Alderac Entertainment Group, Nifty Comics, Strange Horizons, Nova Eth Publishing, Gensler / Studio 585, Coca Cola, DirecTV, E-vite / Citysearch, California Tan, Fractal Dimensions, Hustler magazine, Penthouse, Jay Comics, Star Wars Day celebration, Eleventh Hour, Challenging Destiny Magazine, Shadis Magazine, California Tan, Basement Games, Fractal Dimensions, Fractal Spectrum Magazine, Rochester Democrat and Chronicle, FILTER, Rochester Space and Science Center, Hanna Design, Perkins & Will, Toyota, Gold's Gym, BLT and more.
DESIGN + MARKETING
In addition to my artistic accomplishments, I am an award winning Graphic Designer, digital colorist and teacher.  I've taught drawing, color theory, digital coloring and digital painting at the Comic Book art Institute in Los Angeles.
And to top it off, I'm an experienced and highly successful marketer, having worked with all types of companies including ad agencies, design firms, entertainment studios, video game companies and more.
TRANSMEDIA LOS ANGELES (NOW STORYFORWARD LA)
I am the Managing Director, of STORYFORWARD LOS ANGELES an organization dedicated to the education, incubation and innovation of multi platform storytelling and exploratory narratives. Every Month,  STORYFORWARD throws at least one event in the Los Angeles area that features a speaker or panel of speakers, who are the leading exploratory storytellers in Los Angeles and beyond.  From the man who spawned the word Transemdia, USC professor, Henry Jenkins to the creators of the HALO webseries and the Lizzie Bennet Diaries, we try and bring our group the most educational speakers we can. Our guests speakers are using innovative ways to transform the narrative in a digital world. If you are in the Los Angeles area, please join us at STORYFORWARD LA! In addition to our meetups we also have a Podcast hosted by Steve Peters and myself occasionally. Check it out! http://www.storyforward.org
IGNITION
From February of 2013 to October 2014, I worked with Ignition, in Playa Vista. Before I had joined Ignition they created the transmedia marketing campaigns for Prometheus and the Hunger Games. In the last year I have created art for some of the coolest franchises that exist today and have produced the teams that have created some award winning campaigns and websites for the upcoming X-Men, Days of Future Past film and the social media campaign for Arrested Development.  We have also done some amazing work for the campaign for the NFL, Thursday Night Football, NIKE, Toyota, Despicable Me 2, Frozen, Mr. Peabody and Sherman and more. It's an amazing place of super talented people that all just want to make cool work, tell great stories and have fun while doing it.
Here is a sample of some of our work in 2013 that I am most proud of, because it is with the comic book franchise, that I learned to draw and tell stories from, when I was a boy.
X-MEN Days of Future Past:
Trask Industries:  This kicked off the transmedia exploration of the supplemental story content to support the upcoming X-Men, Days of Future Past of Future Past film. This particular avenue launched at San Diego Comic Con in 2014 and debuted the appearance of the much anticipated Sentinels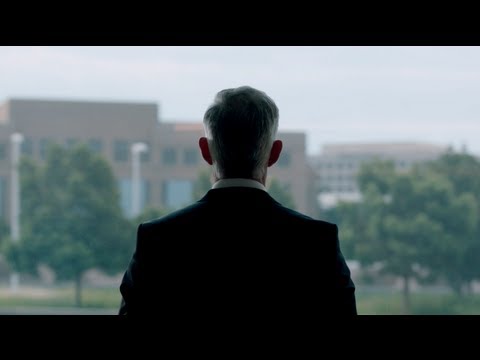 The Bent Bullet: A transmedia exploration of the supplemental story content to support the upcoming X-Men, Days of Future Past of Future Past film. This particular story element sets up the plot for the movie by discussing Magneto's involvement in the assassination of JFK.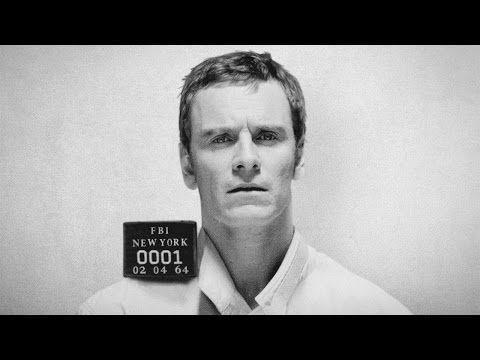 3AM
At 3AM I work with a team of very talented people who are dedicated to producing meaningful entertainment in partnership with movie studios, brands and more.
Our first piece of content we released was for Ridley Scott's new film, the Martian, based on the best selling novel by Andy Weir. This video stars Matt Damon and the crew of the Ares, that we introduced to the world for the first time.
Here is our second Martian video, The Right Stuff, where the discussion comes up about Aquaman and his powers. Fascinating.

The third piece of meta content we released was, "Our Greatest Adventure": Starring Neil deGrasse Tyson

CONTACT INFO.
I am available for commissions,  freelance work and am open to talking about any new opportunity.
Please contact me via e-mail at HAL@halhefner.com